Regular price
Sale price
$20.00 USD
Unit price
per
Sale
Sold out
Hair Rehab
May help with dryness, frizziness, loss, breakage, dandruff. May help: Promote strength, elasticity, softness, & shine leaving hair fully conditioned.
Directions: Apply small amount at your roots and leave on 5-45 min.  Then shampoo and rinse 2 to 3 times.
Ingredients: Organic Coconut Oil, Castor Oil, Organic Extra-Virgin Olive Oil, Cinnamon, and Peppermint 
Hair Cleansing Rinse:
Spray a small amount in with your shampoo to help strip your hair of product build up, promote a hydrated scalp.  Leaves your hair looking clean, shiny, and smooth.
Ingredients: Aloe Vera, Organic Apple Cider Vinegar, Cedarwood, Tea Tree
Not Knotty Hair Detangler- helps detangle hair and condition in an all natural way 
Ingredients: Water, Apple Cider Vinegar, Lemon, Lavender, Bergamot, MCT
View full details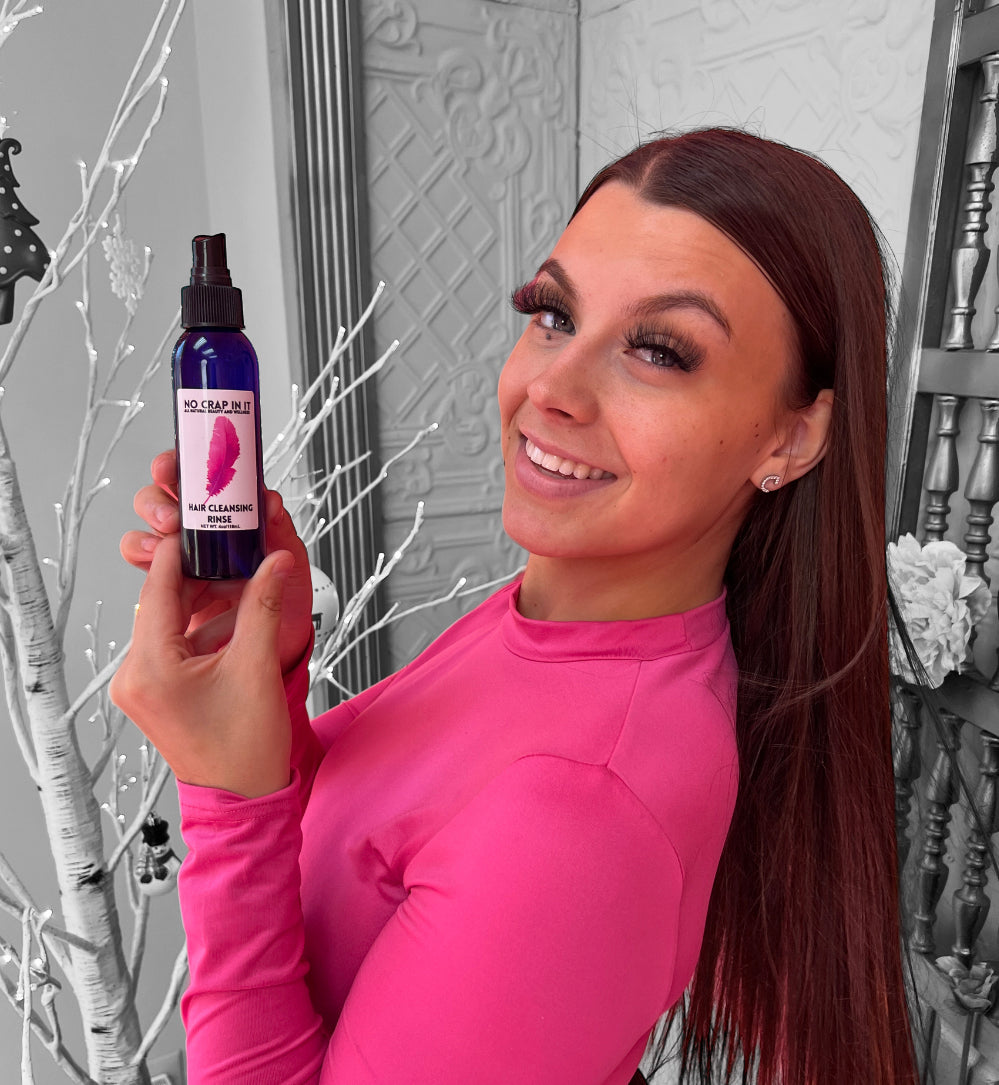 Love the hair rehab! Gets rid of frizzy hair and feels soft!
I love hair rehab! It helps with frizziness and makes my hair shine. I use it weekly!
I started using this about 2 weeks ago! I can really see a difference in my hair! Love it!!💙
Not Knotty Hair Detangler
A+++ This stuff is awesome, so glad i found it. Absolute must for long hair!!